Children 6 weeks-18 months old
For stability and consistency, each child will be assigned a primary caregiver. Primary caregivers ensure a sense of trust with each child. Caregivers develop this bond through consistent, predictable, and reliable care.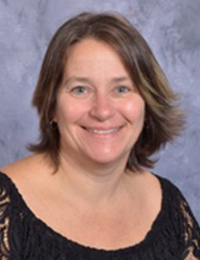 Colleen Cross,
Baby-ginners Lead Teacher

Colleen has been with Heaven's Elect since 2004. She has completed Child Development classes specializing in infant and toddler care and has over 20 years of experience working with children.
Colleen's relationship with God helps keep her grounded and gives her the patience to help nurture each child that enters her life. She encourages infant development through play and teachable moments.
She is a 4-H group leader and stays exceptionally busy attending to her small farm.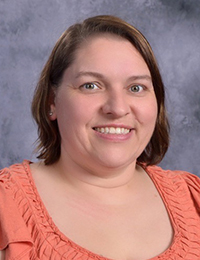 Stephanie Seeley,
1st Steppers Lead Teacher
Stephanie has been with Heaven's Elect since 2017. She has attended several Child Development classes and has over 15 years of experience working with children.
Miss Stephanie enjoys playing and having fun with our babies. The children seem to feed off her laid-back attitude. She loves having the opportunity to get to know each parent and child on an individual basis. Learning about each child's varying needs assists her in providing the best possible care for the children in her room. Leaning on God's everlasting love has delivered her through some tough times. She feels she could not have done without His guidance leading the way.
Stephanie enjoys watching movies, spending time with her husband and two daughters.
ENROLL YOUR CHILD FOR 2021-2022